One of my favorite female horror writers is
Sarah Pinborough
.
In the early 2000s, Pinborough was writing what I would consider the scariest pulp horror of any female writer...anywhere.
Here are two annotations of her books which I included in my book as must reads
:
Pinborough, Sarah. Breeding Ground.
In a small English town, the women are behaving strangely and no one can figure out why. Soon our hero learns the truth as he sees his girlfriend give birth to man-eating spiders. A small band of survivors escapes to a military base where they begin to hear rumors of other invasions all over the world. Pinborough feeds off of the common human fear of spiders, but takes the terror to a whole new, bloody level. In the sequel, Feeding Ground (2009), the murderous spiders reach London. Both are solid choices for fans of animals of terror or apocalyptic horror.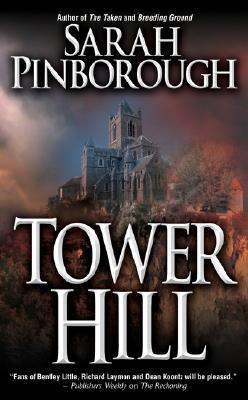 Pinborough, Sarah. Tower Hill.
Two criminals, one pretending to be a priest, plot to take over a small Maine town by using the power in the artifacts they have uncovered to slowly possess every resident. Two college students are wary of the new priest and lead a group who are trying to figure out what is going on. Pinborough uses an overwhelming sense of dread rather than violence to propel this tale.
I mention Pinborough a few more times in the book, but these two titles are a good example of her work. During these years she also worked heavily on BBC fantasy and science fiction television shows.
She has also written some very dark and sexy retellings of classic fairy tales in her
Tales from the Kingdoms
series.
But right now, her newest series is really drawing in readers. It's known as the Dr. Thomas Bond series. From the Publisher's Weekly review (citation included below, accessed via NoveList):